As open-source software, WordPress was initially used by bloggers to write blogs. However, today, with various updates, it is used for purposes other than blogging and offers exclusive designs and plugins. With WordPress themes, you can create any website. WordPress is considered the most popular website management system in the world, and many businesses utilize it to manage their websites with the assistance of a programmer and web developer.
Hiring a WordPress developer and programmer is a challenging task, and you need someone who is an expert, committed, conceptual, and creative. Therefore, it is necessary to evaluate and assess the knowledge of applicants. For this purpose, a job interview specifically designed for the WordPress developer position helps organizations and companies select the most qualified candidates.
In this article, we will provide a comprehensive guide to hiring WordPress programmers. This will ensure that you have the necessary and sufficient information before conducting the interview. Furthermore, you will find some of the most critical interview questions and topics for hiring a WordPress developer below.
Tips and tricks for hiring a WordPress developer
Finding a WordPress developer who meets your needs can be a stressful process. To make the process easier, you can use some key tips and tricks, which we will explain below.
1. Determine the Type of WordPress Developer You Need
Consider your specific requirements before hiring a WordPress developer. When you understand the scope of your project, you can narrow down your options. For instance, you can hire a developer to support your website or a WordPress plugin developer based on your needs. Additionally, it's important to decide whether you require ongoing website support. If you choose a developer who offers regular updates, you can enhance your website's security in many ways.
2- Create a Job Posting
Nowadays, many job websites make the hiring process easier for companies. These websites are where recruitment experts post their job openings.
It's crucial to clearly define all your needs and expectations before publishing your job posting. By doing so, you can communicate to applicants what you are looking for and what you expect from them. Additionally, the job posting should specify the exact job title (for example, freelance WordPress developer) and whether it is a part-time or full-time position. Ensure that your job posting outlines all duties to shorten the list of final applicants.
3- Prepare Job Interview Questions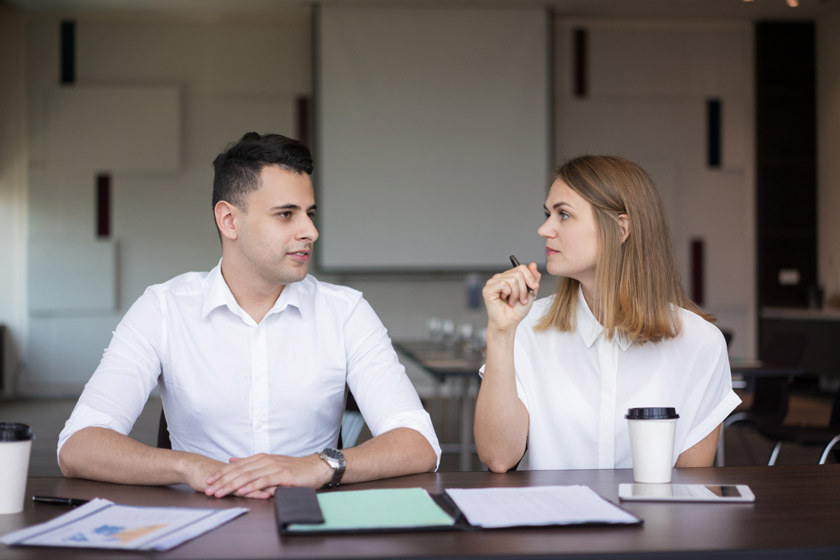 After reviewing resumes, you will likely have a shortlist of candidates to prepare for interviews. Preparing questions in advance will facilitate the job interview process. These questions will help you gain a better understanding of how candidates think and act, allowing you to select the ideal candidate for the WordPress developer position.
Here are some critical questions:
What is your experience in writing WordPress code?
Where is WordPress content stored?
Do you develop custom templates?
Is there a difference between a "Post" and a "Page" in WordPress?
Do you optimize websites for SEO, and if so, what methods do you use?
Can you explain what WordPress custom fields are?
Is 'WordPress.com' more secure than 'WordPress.org'?
How do you communicate with your customers?
When should you not recommend WordPress to a client?
What is the average timeline for your development projects?
4- Review the Developer's Portfolio
To find a talented and capable WordPress developer, you must look for what sets them apart from others. Portfolios play a key role in this regard, so be sure to review them. A portfolio allows you to verify what applicants claim in their resumes and interviews and assess their ability to perform.
5- Check Others' Feedback About the WordPress Developer
Consider what other people think about the WordPress developer before making your final decision. You can find this information on social networks such as LinkedIn. Based on others' opinions, you can determine whether the person you choose for a WordPress developer position is trustworthy.
A platform like LinkedIn also allows you to learn about the selected person's latest projects and certifications.
6- Evaluate the Developer's Soft Skills
Measuring applicants' soft skills is one of the most critical tasks during recruitment. Therefore, in addition to assessing the technical knowledge and hard skills of the candidate, you should also evaluate their communication and other soft skills.
Soft skills, such as communication, time management, teamwork, problem-solving, creativity, and others, determine how well a developer will perform on a project. You can evaluate these skills during a job interview.
7- Determine the Developer's Salary Range
Before you start hiring a WordPress developer, it's important to refer to your organization's budget assessment and determine the salary range based on it. Since different organizations may offer different salaries, you should establish your proposed figure before proceeding.
When discussing salary ranges, it's advisable to inform the developer about the median wage. This way, if the developer desires a higher salary, it can be negotiated based on their abilities and your organization's budget.
8- Assign a Project to a WordPress Developer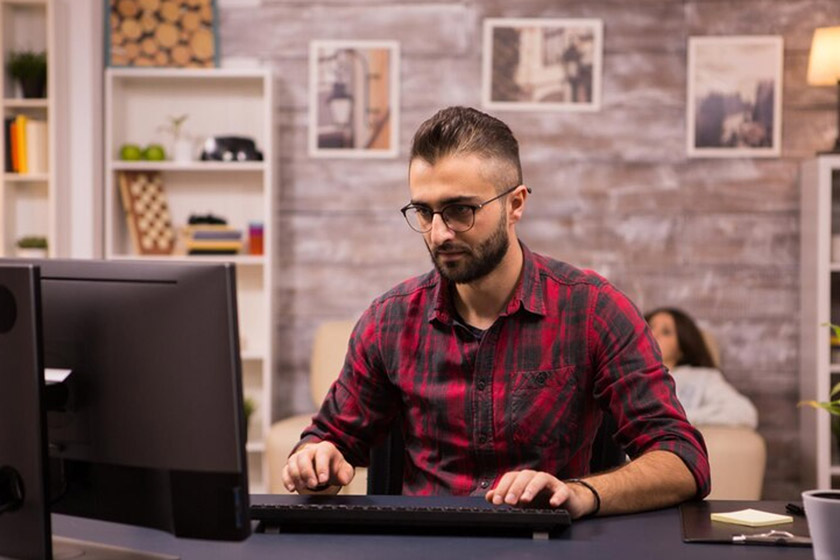 Now, it's time to assess the developer's capabilities and skills by assigning them to a project. This allows you to gain more insight into their knowledge and abilities. By assigning a project to a programmer, you can observe how well they collaborate with others within the company. If the project goes well, you can proceed to hire the developer. If any issues arise, they should be addressed according to your agreement with the developer, which should be discussed before starting the project.
9- Sign the Contract
Once the developer has demonstrated their abilities on a project, you can hire them for the job. Ensure that the contract includes all your requirements and requests. Additionally, the contract should be clear about the salary and cover all financial matters.
If you're unsure about the cost of hiring a developer, you can read about it in the article "How Much Does a Part-Time Developer Cost?"
Final thoughts
We've reached the end of this article, and we hope you've learned how to hire a WordPress developer. Hiring a WordPress developer can be a smart investment for your business, potentially increasing your revenue. Choosing a WordPress developer means you'll have a trusted expert to rely on for all your web design and management needs.