Hire talents you literally cannot find elsewhere!
WINaTALENT is your source for exceptional talent at competitive
rates.
Startups trust our talent pool for their software development, design, product and marketing challenges.
What sets us apart is our talent pool's problem-solving abilities,
seniority, and

competitive rates.
WINaTALENT is your source for exceptional talent at competitive rates.
Startups trust our talent pool for their software development, design, product and marketing challenges.
What sets us apart is our talent pool's
problem-solving abilities, seniority, and competitive rates.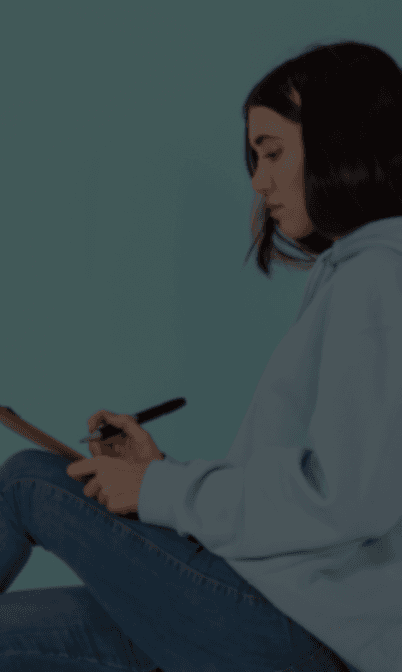 WINaTALENT Services
We Search
We search among our talent pool based on your requirements
We Shortlist
We tailor a shortlist based on your requirements
You Hire
You can directly interview and hire your ideal candidate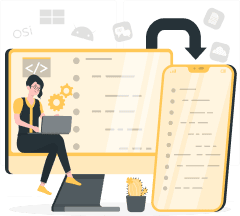 Crafting beautiful, intuitive mobile experiences. Our skilled mobile developers bring your ideas to life on the go.
How to hire through WINaTALENT
Talk to One of Our Tech Rectuiters
One of WINaTALENT's tech recruiters will have a meeting with you to understand your technical and cultural needs.
Review Our Hand-Selected Shortlist
Withing days, we'll send you 1-3 hand-selected shortlists for your requirement.
Start working with your new talent
Work with your talent and use our Escrow account to pay only when the work is delivered
Hear From Our Clients
I've been using Winatalent for quite some time, and it has truly been a game-changer.  The team behind it is remarkably committed and professional, providing support throughout the entire hiring process.  They swiftly handle any challenges, always ensuring an efficient, smooth experience. The most impressive aspect, however, is the quality of talent available.  The platform is filled with skilled individuals ready to make a difference in your team.  If you're in the hiring phase, do yourself a favor and try Winatalent!
Founder & CEO
Setflow (Italy)
WINaTALENT platform helped us with hiring a remote UI/UX designer to join our startup in Canada, and we could find a very hard-working and very dedicated candidate from the shortlist their recruitment team provided for us. It's been a few months now that we are working with winatalent.com and they've been able to handle our financial transactions and payments to the freelancer without any problems. Also, their customer support/success team is very professional and responsive and I'm sure anyone working with them will be in great hands! Highly recommended.
Co-Founder and COO
TRAFFICDRIVEN TECHNOLOGIES INC. (Vancouver, Canada)
I am really impressed by the quality of services I received from WINaTALENT. They were right on schedule, charged reasonable prices, were professional and courteous in dealings, and delivered items well before time. Their pipeline was so smooth and simple so that everyone with any level of knowledge can be their client no matter what the project is.
Game Artist / Director
Gram Games / Zynga (Istanbul, Turkey)
We used Winatalent for our react-native project at Functionland Inc, and really happy that I gave it a try. We had used Upwork and Freelancer with 4 unsuccessful attempts for the same project before turning to Winatalent. The level of expertise we received from the developer was much higher than what we got from other platforms for the same amount of money. Moreover, the personalized support we received from their team during the process was invaluable. I extremely recommend using Winatalent and will definitely use it for my future projects.
Co-Founder
Functionland (Toronto, ON, Canada)
What is WINaTALENT ?
We started WINaTALENT in 2019 in Estonia to connect talented individuals from Western Asia and Eastern Europe to top companies and employers.
There were always various talent platforms that did the same and connected freelancers to employers as online freelance websites. What made us enter this market despite how competitive it is was that we realized Western Asian and Eastern Europe IT experts were highly skilled. Yet political and regional issues forbid them from working with international companies.
With our experience in HR and talent acquisition and by analyzing numerous employers, we learned that the companies that had managed to work with talents from these countries were happy to work with them. They specifically mentioned that these talents delivered a high-quality product withhighly competitive rates. By relying on this value, we started negotiating with already existing national businesses in the talent industry so we could make this connection with their partnership. What we want to create at WINaTALENT is to provide each talented individual with the opportunity to work in the international market with professional employers. WINaTALENT has launched its online talent platform to achieve this goal.